Member churches gathered on Sunday evening, May 6, for a time of fellowship and sharing about the exciting ministries supported by WNCBF.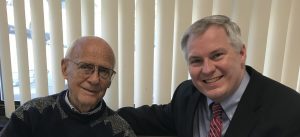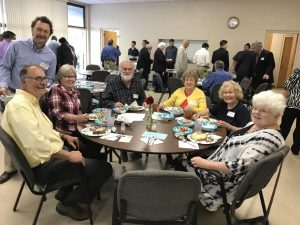 Our meal was provided by the Western North Carolina Baptist Campus Ministries from WCU and UNCA. We are grateful to the students and campus ministers giving of their time in the midst of exam season!!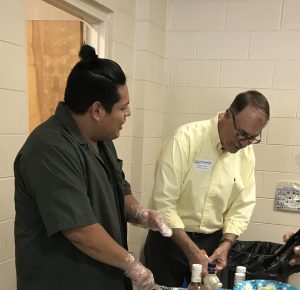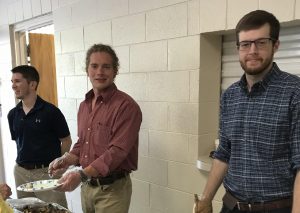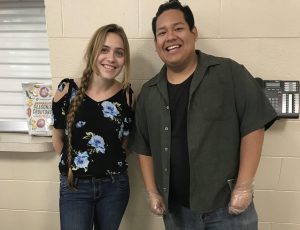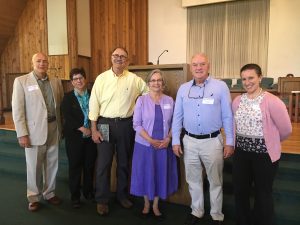 "Equip young leaders within their congregation so that they can then lead in their colleges and churches as adults."  -Wanda Kidd, representing a new team of youth ministers who will develop strategies for growing teen leaders
"We want  to provide a voice for the progressive christian voice not heard on mainstream christian radio."   -David Rayburn, founder of Practicing Gospel radio/podcast
"The Cuban congregations we minister to don't want our money, they want our presence and our christian fellowship." -Joe Yelton, Cuba mission team member, pastor of Hominy Baptist
"Funds from WNCBF provide supplies for sports, arts, and personnel in the First Explorers ministry. This program is a strong system of love and support for many children and families." -Dianne Yount, representing First Baptist Sylva's afterschool/preschool/summer camp ministry
"Kairos Retreat is about spending time talking about and experiencing Jesus…learning about grace and becoming people of Christ…not just evangelism." -Buddy Corbin, leadership team for Kairos Retreat for inmates
"Medical missions will continue in Belize and also expand to Puerto Rico and Kiev. CareNet counseling gives individuals and families needed support." -Mary Apicella, pastor at Providence Baptist, sharing about First Baptist Marion ministries supported by WNCBF.
Our worship was led by Jane McCoy, First Baptist Weaverville choir and musicians (organ, trumpet, clarinet, hammer dulcimer, and bowed psaltery), and Dr. Guy Sayles (The Flow of Love and Joy).
Remember who you are…a child of God…and mercy is in your DNA! Grace is your inheritance, freedom is your birthright, the love of Jesus courses through your bloodstream, and the joy of Jesus is the air you breathe!   -Dr. Guy Sayles
Celebrating Ministry at our 2018 Spring Gathering